Halloween Cat Party
Halloween Cat Party
Halloween Cat Party
So I was playing around with Artbreeder trying to create a Halloween cat party with seed 40. These two seem to have hit it off, don't you think?
Halloween Cat Party Take 2
This came out spooky!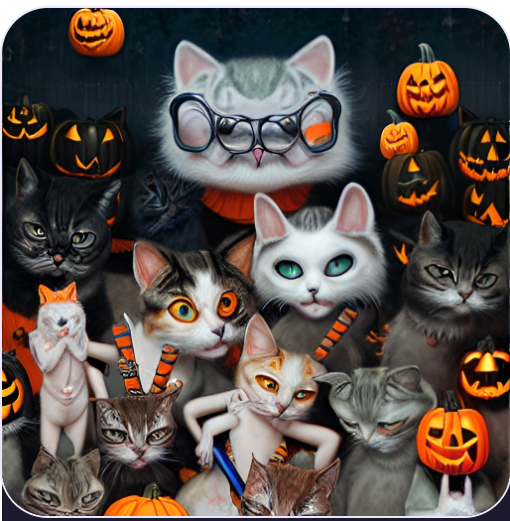 Halloween Cat Party Take 3
I do believe this is a family reunion. Doesn't that look Grandpa?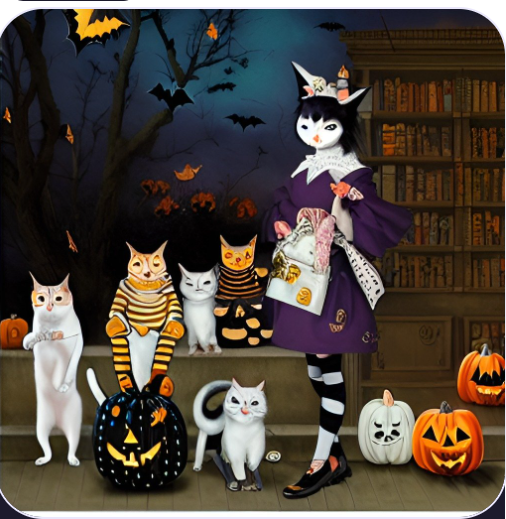 Did that boy give her flowers?
Wonder what the two young catgirls are talking about?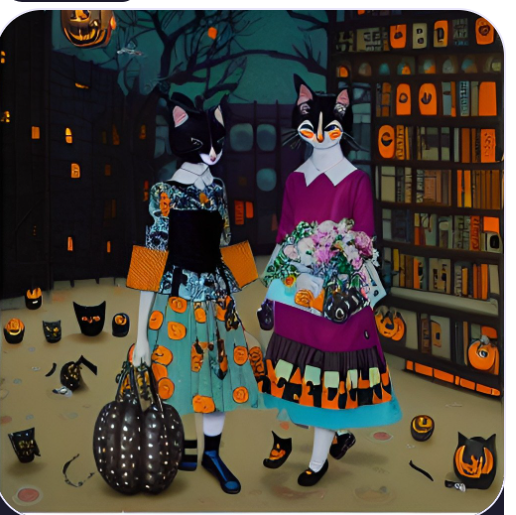 Tourmaline, who specializes in some very cool toy photography, publishes an October calendar of prompts. The 30th is party.  You can do an image, a poem or a bit of writing. It's about midway in her post.  You can scroll down to see links to other people who are participating.