A Tale of Two Kitties
A Tale of Two Kitties
Which do you prefer friends feasting or friends drinking?
These two kitties are about to feast on a fresh fish sandwich somewhere in bermuda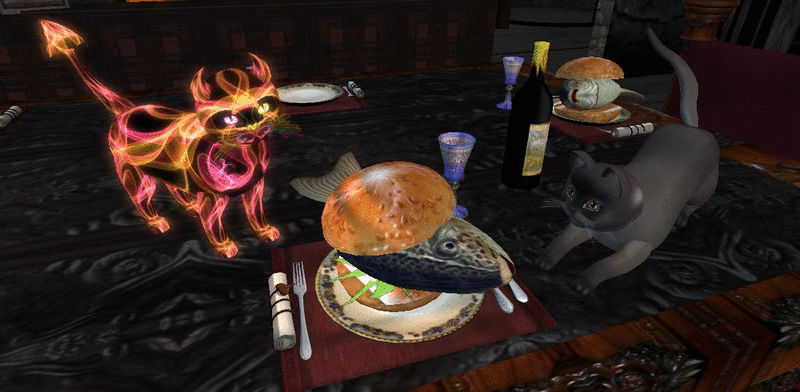 Meanwhile across the Atlantic, in a french cafe, these two kitties toast to their friendship
The second image was created in Artbreeder from the first Second Life photo.
I forgot to add that Artbreeder.com collage uses text as well as images, color, and shapes to generate an image. Here is what I used for this picture: Cartoon deliriously happy cat halloween renaissance kittycats luminous cobalt starry nebula drinking wine at a french cafe arles.